To access the patient portal, go to
You cannot access the portal unless you are a current patient and have been invited by the practice.  If you have not received an invitation, please contact us at 410-648-2555, or email at info@integrativehealthpractices.org.
To access Fullscript press on the icon below: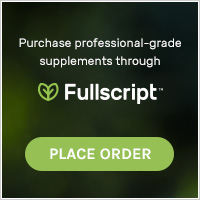 Fullscript carries most but not all of the supplements that we use; others that you have purchased from us can be mailed to you from our practice if you call us at 410-648-2555.